Tickets are Now on Sale for Siena's Night of Jazz, Featuring Jude Perl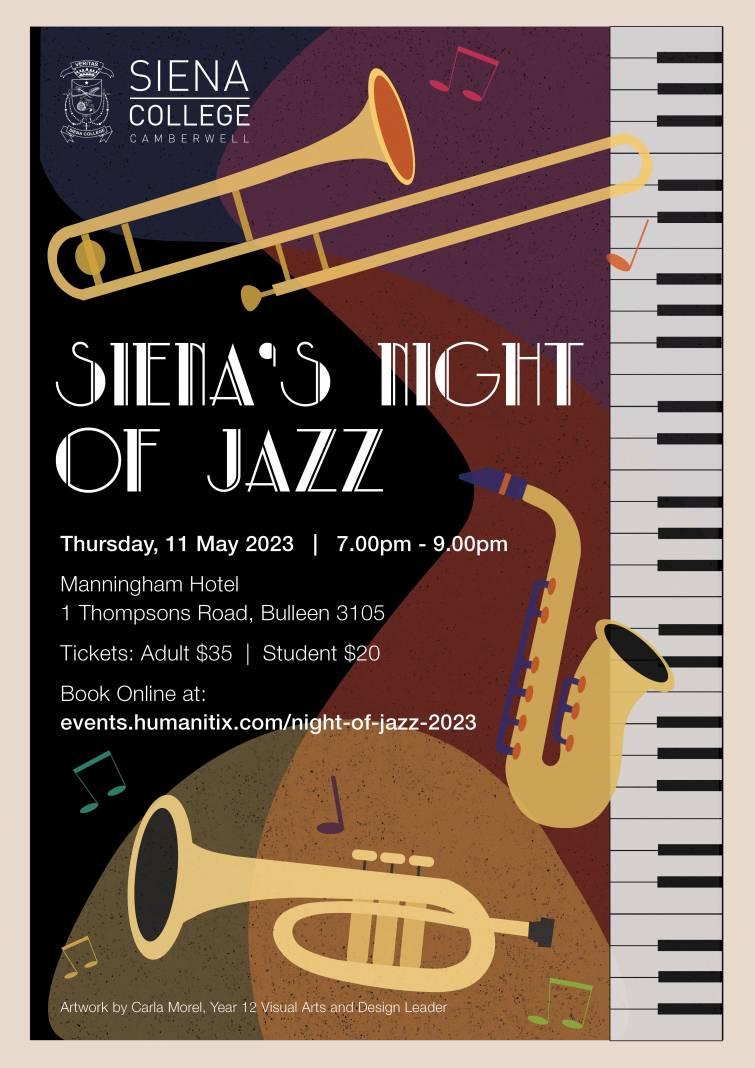 Don't forget to book tickets for Siena's Night of Jazz on Thursday, 11 May - we recommend booking quickly to avoid missing out. The event celebrates the achievements of our jazz ensembles and many senior musicians, and features an exciting program of special collaborations, group and solo items. Book tickets here.
In 2023, we are thrilled to welcome Jude Perl along with an amazing house band. Jude Perl is a multi-award winning singer, songwriter and comedian based in Melbourne. Originally from Texas, Jude has created a name for herself in Melbourne by writing and performing hilarious, well-crafted songs, and as a fine jazz singer and pianist. She was a finalist at the 2012 National Jazz Awards, regularly appears at the Melbourne International Comedy Festival, and has won four Green Room Awards for her solo and cabaret work. In short, we're in for a treat! Siena's Night of Jazz will be a fantastic evening of jazz and entertainment, a great chance to catch up with friends within the College community, and most importantly, to support the amazing efforts of our young musicians.
Tickets include reserved table seating and a light supper. Families and groups are encouraged to book together. Tickets are not required for student performers. As this is a licensed venue all students are required to have a parent or guardian there to supervise their daughter/s.
Extended Rehearsals
Students involved in our Night of Jazz are reminded that there are two jazz ensemble workshops on Thursday, 4 May, and Tuesday, 9 May, in preparation for the event. The workshops are important preparation for the Night of Jazz and we encourage all students to attend.
St Catherine's Day Eucharist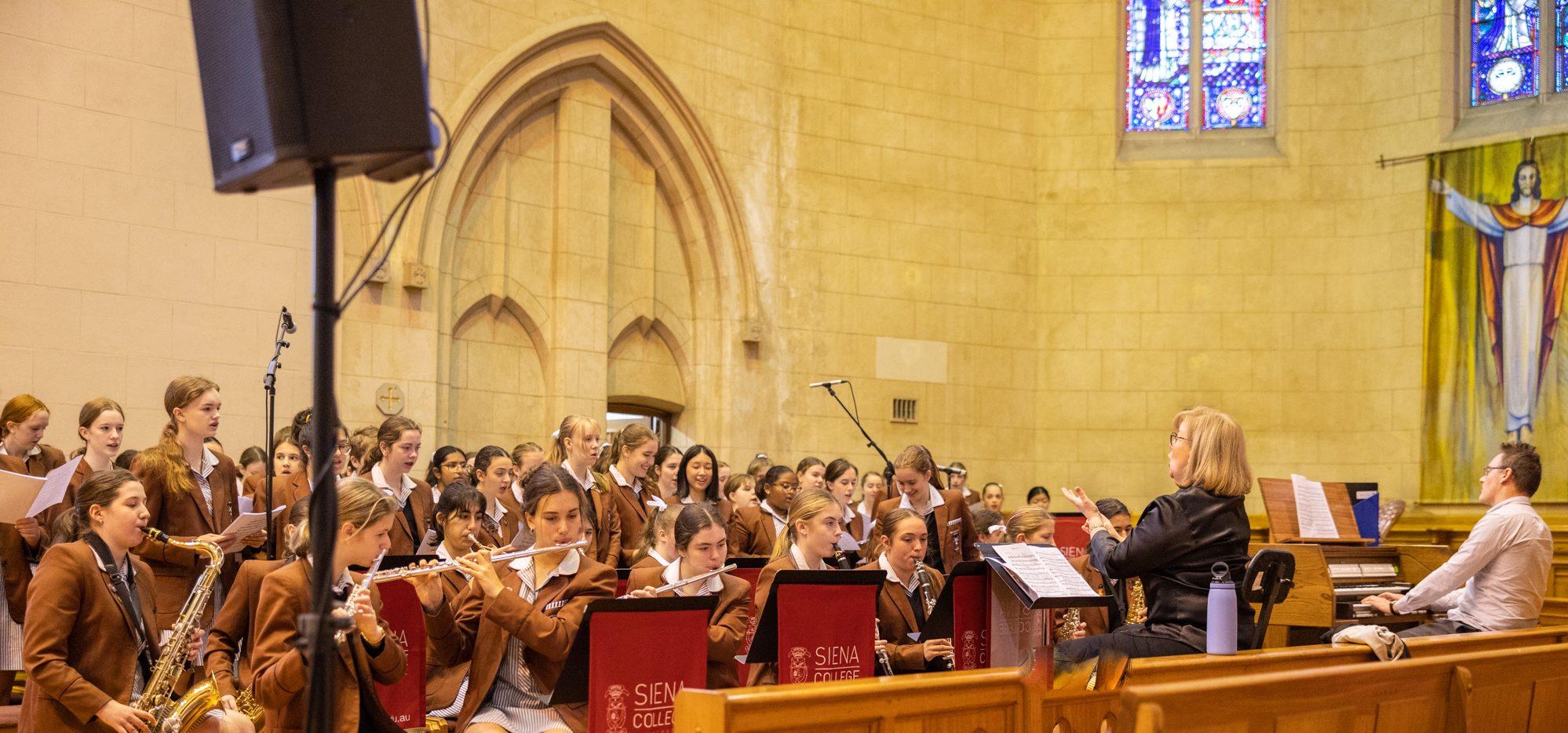 Our choirs and instrumental students perform regularly at the College Eucharists, including the recent St Catherine's Day Eucharist. I would like to take this opportunity to thank them for making our Eucharists a reflective celebration. Special thanks to cantor, Ava D, and Arts Leader (Drama), Adele B who led the Eucharist.

Chicago: High School Edition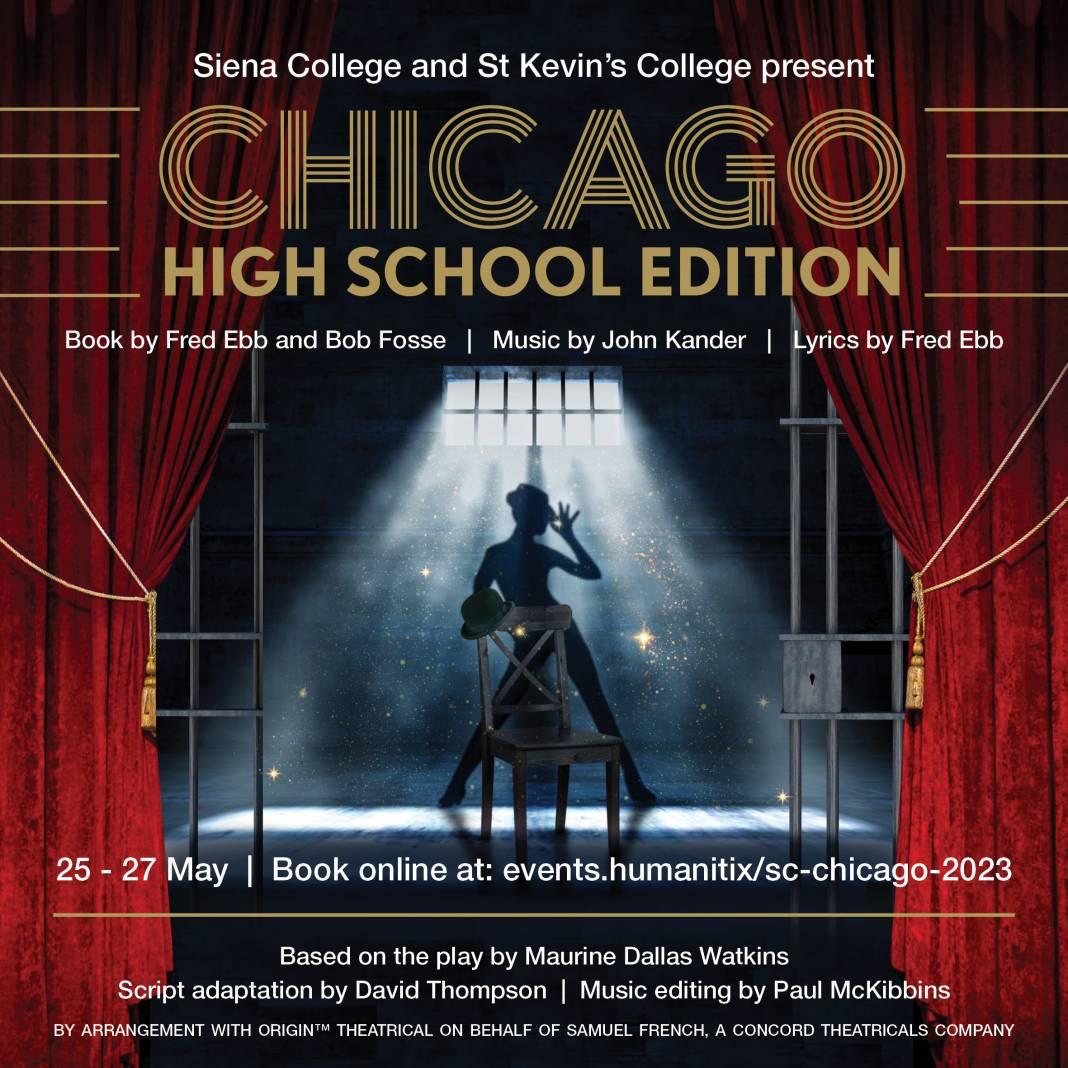 The excitement is building with the anticipation of the Siena College and St Kevin's College 2023 musical, Chicago: High School Edition. The production process has been a rich and rewarding experience for both students and staff involved and demonstrates the powerful impact of experiencing learning. Tickets are selling fast so we suggest you purchase your tickets soon, click here to learn more.
Term 2 Music Dates
Event

Venue

Students / Ensembles involved

Jazz Workshop and Rehearsal with Jude Perl and House Band

Tuesday, 9 May
3.30pm to 5.30pm

Susan Alberti Auditorium

Selected students

Night of Jazz

Thursday, 11 May
7.00pm to 9.30pm

Manningham Hotel
Grand Ballroom

1 Thompsons Road
Bulleen VIC 3105

Stage Band, Sisters of Swing, Groove Train, Canti Dolci, Senior Choir and Senior Strings

Chicago: High School Edition

Thursday, 25 May to Saturday, 27 May

Siena College
Susan Alberti Auditorium

Cast, Orchestra and Crew

Lunchtime Soiree

Monday, 5 June

Susan Alberti Auditorium

Instrumental Music students

VCE Music Recital Evening

Tuesday, 13 June

Susan Alberti Auditorium

VCE Unit 1 and 3 Music students
Term 3 Music Dates
Music Camp


Saturday, 5 August to Monday, 7 August

Rutherford Park Country Retreat


Blampied VIC 3364
Ensembles
Annual Music Concert

Wednesday, 6 September at 7.00pm
Robert Blackwood Hall
Monash University Clayton Campus

49 Scenic Boulevard
Clayton VIC 3800
TBA