GSV Cross Country Championships
On Friday, 27 May, a team of twenty-nine Siena students from all year levels headed out to Cruden Farm for the 2022 GSV Cross Country Championships.
Students lined up with roughly two hundred other students from GSV schools to compete in a 3km (Juniors) or 4km (Inters and Seniors) race through the countryside.
The first race of the day was the Juniors, in which we had fifteen Year 7 and 8s competing. First across the line from Siena College was Nati S in a time of 11.52 minutes, placing 9th overall out of 232 runners! Nati received a ribbon and medal, as she finished 2nd in our division. Well done Nati! Second across the line from Siena was Katie H (98th place) and third was Annabelle M (106th place). Well done to all Juniors who ran on the day.
Intermediate students ran next, competing in a field of 213 runners. First across the line from Siena was Beatrice Z (77th place) in a time of 18.15 minutes for the 4km. Second from Siena was Isobel B and third was Kara J. Well done to our seven intermediate runners who competed on the day.
Seniors were the final race of the day and a huge congratulations to our Senior Team who managed to finished 4th in our division, with only five out of a possible ten athletes running! This was an amazing result. First across the line from Siena was Emily M in a time of 16.52 minutes for the 4km run. Emily came in 22nd out of 178 runners. Second across the line from Siena was Mia K (33rd place) and third was Emmaline C in 57th place. Well done to our Senior cross country runners.
A big thank you also to our staff who attended on the day, Head of Athletics, Angela Phillips, as well as Morgan, Abbey and Scarlet. Whilst we say goodbye to the Cross Country season for 2022, we are really looking forward to seeing many of our Cross Country athletes complete in the GSV Athletics season next term.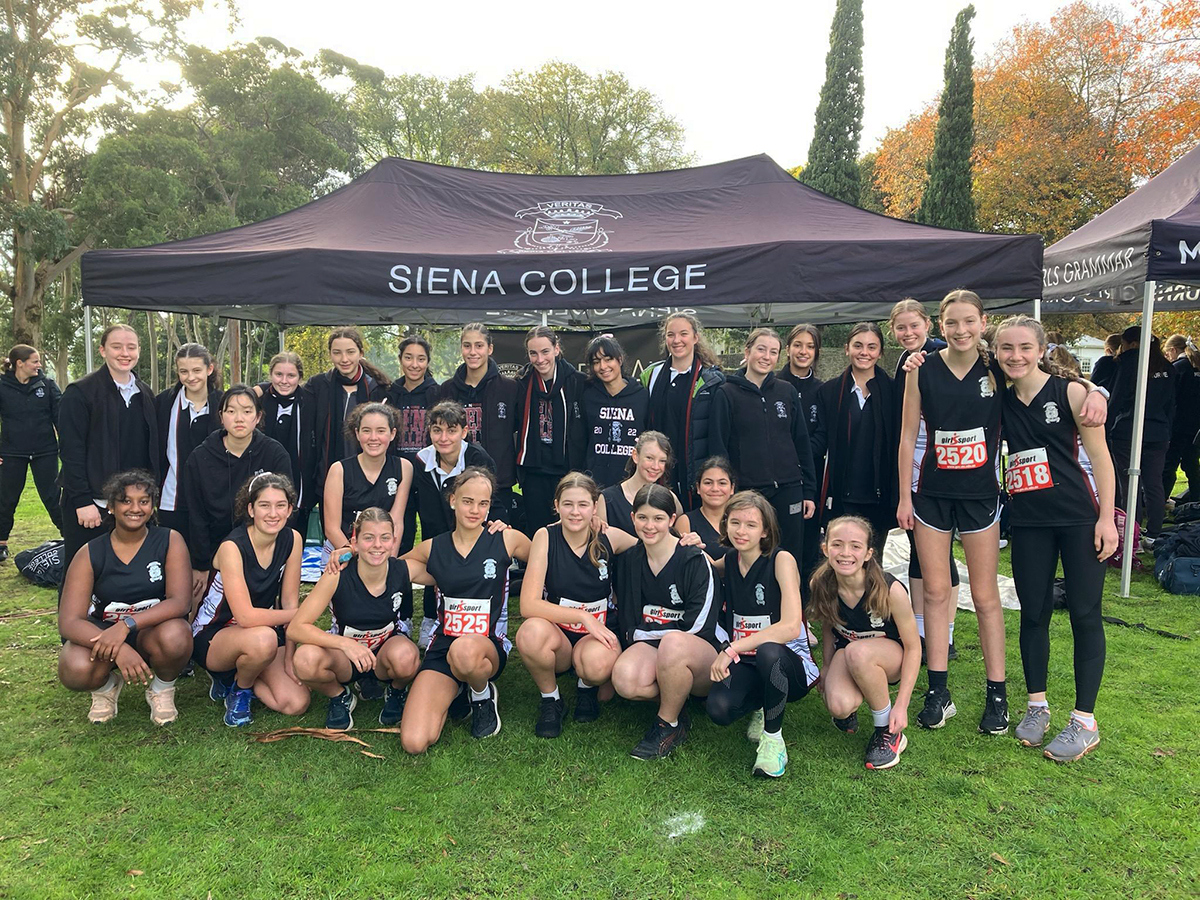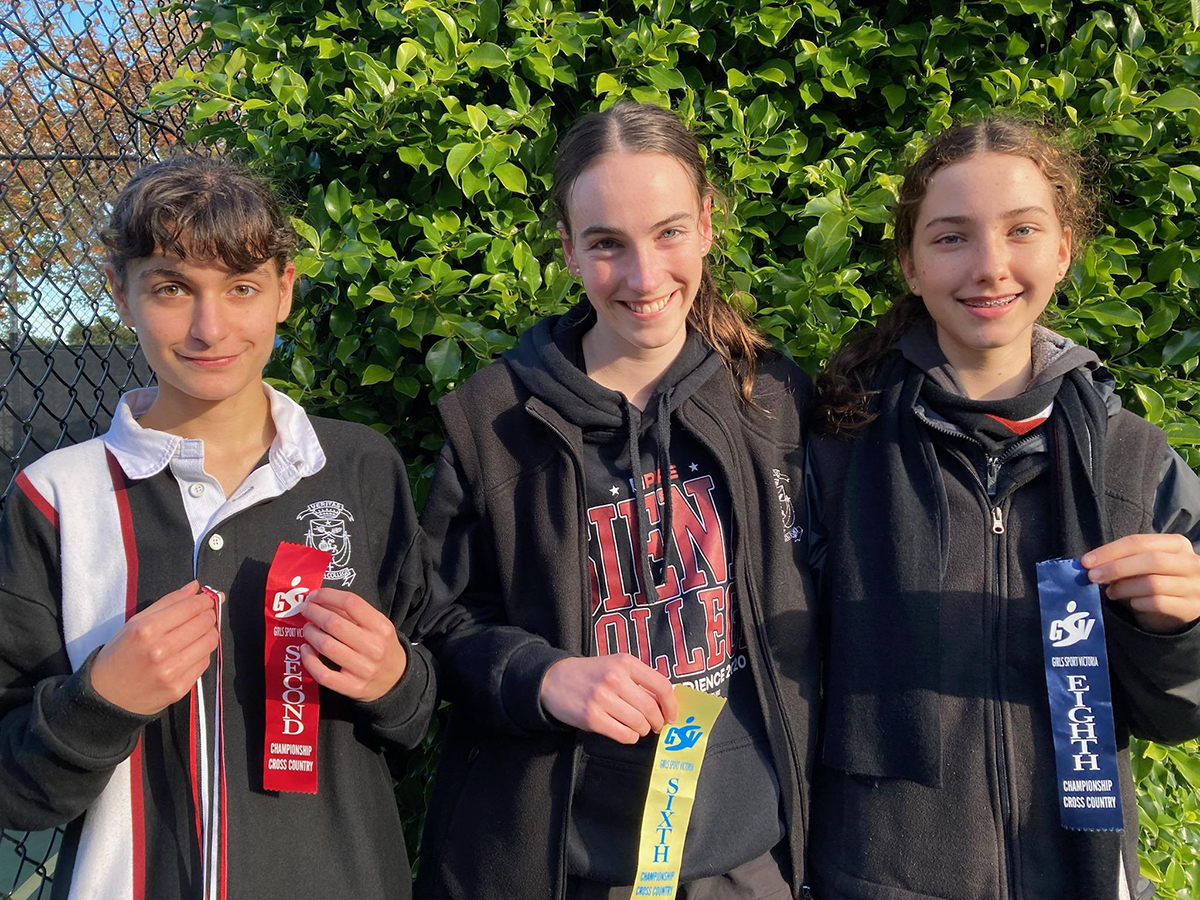 GSV Athletics has Commenced
Athletics training commenced on Thursday at lunchtime with long jump, triple jump and throwing technique sessions for students across all year levels.
Running club will continue on Friday mornings, with a 7.00am meet time at the Siena Latingata Morrom Gym.

On Tuesday, 14 June, we will conduct the High Jump event that was unable to go ahead at our Inter House Athletics Carnival in May. Students will take a bus after school to the Bill Seward Athletics Track and compete in Years 7 to 12 High Jump events. Students are encouraged to look out for the sign up link via Siena Central News.
Athletics training will be held on Tuesday and Thursday mornings before school throughout Term 3. Students can commit to one or both sessions a week. Sign up in the GSV link for Term 3 sports.
We can't wait for you to join us for the Athletics season!
Launching: Junior Rugby
We are so excited to be launching our Junior Rugby 7s program at Siena College in Term 3!
Siena will be part of a pilot program under GSV and Rugby Victoria to encourage girls to take up the sport. Rugby Victoria will be sending NRLW players down to run coaching sessions on a Tuesday afternoon in Term 3. Students will then play in a round robin competition towards the end of the term with other GSV schools.
This program is aimed at students who are new to the sport and would like to learn a new sport.
Rugby 7s is a fast paced game and an Olympic sport! We encourage students to sign up and be a part of one of the fastest growing sports in the world for women and girls. Click here to sign up.
For more information and inspiration, you can watch the videos below:
Sport Sign Ups for Term 3
All students have been sent an email with sign up information for Term 3 sport. This needs to be completed this week.
The sports on offer for Term 3 are:
GSV Weekly Sports: Volleyball, Badminton and Soccer
GSV Carnival Sport for Term 3: Athletics
Siena Sports Clubs: Strength and Conditioning, Cricket, Rugby