St Catherine's Day
The Feast of our College Patron St Catherine of Siena is a unique day of prayer, community building, outreach to our Dominican sisters and brothers in the Solomon Islands, fun and Fiesta. As we had been unable to celebrate Eucharist as a whole-school community since 2019 it was wonderful to begin our special day with Mass in the Latingata Morrom Gymnasium.
The word Eucharist comes from a Greek word meaning thanksgiving – and yesterday we certainly had much to be grateful for, including:
our Dominican heritage and international family
the legacy of St Catherine
the many people who make up the unique community of our college: students, staff, parents, Alumnae and community partners
In this Easter season our celebrant Fr Peter Murnane OP reminded anew of our 2021 College theme – Be Possibility. In our current context we explore the ways in which we are called to live this theme – to be who God means us to be…and set the world on fire.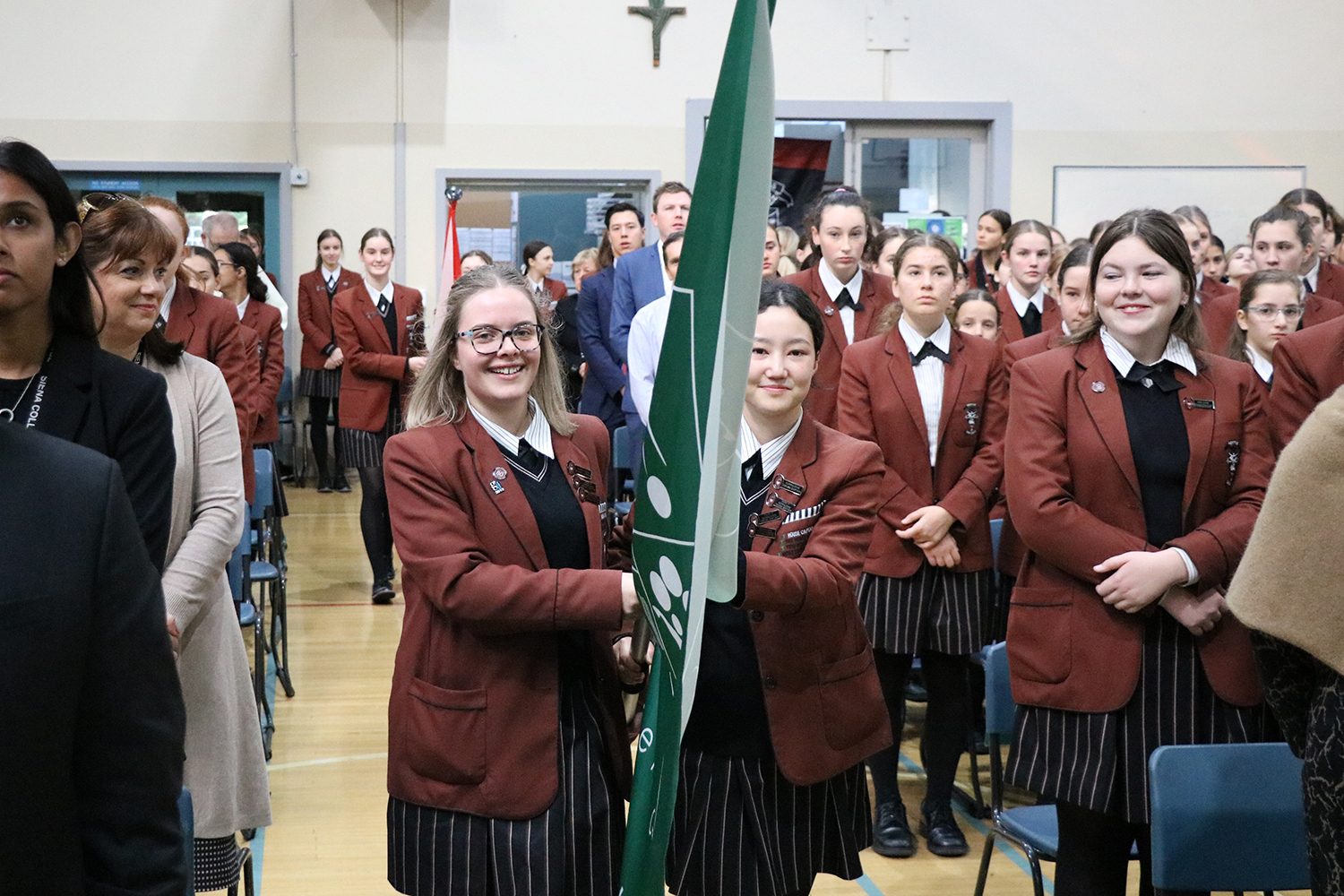 Our Dominican family in the Solomon Islands
Each year on St Catherine's Day we focus on responding to the needs of our Dominican family in the Solomon Islands. In February last year, Sisters Teresa and Marie Tom visited us here at Siena; they shared with us that their community is challenged by access to full education, adequate food and water supply and, like so many islands, is concerned about rising sea levels and further impacts of climate change.
All funds raised yesterday will make visible our ongoing commitment to supporting our Dominican sisters in their important work.