St Catherine's Day
"Eternal God, you who are light, you nourish and stoke the fire in the soul…" (St Catherine of Siena)
This week, the soul of Siena College has been nourished and stoked by the joy filled celebrations of St Catherine's Day. We thank Fr Peter Murnane OP for celebrating Mass in the Latingata Morrom Gymnasium and to all talented musicians, singers and staff who made this such a fitting way to begin our day. We acknowledge Jasmine Skutela who created a beautiful image of St Catherine, with Dominican heart aflame. In gorgeous autumn sunshine, all students and staff were then able to enjoy a range of food stalls before taking part in Fiesta, our highly anticipated House performing arts spectacular. Congratulations to all House Captains for their fine leadership of their House group; the quality and engagement of students in each of the performances was outstanding. Thanks also to our student hosts for the day, Arts Captain, Anastasia Barres and Music Captain, Aisha Bowker. Knowing that this day was not possible last year made it even more enjoyable this year, particularly for our Year 12 students. A great day!
For those seeking to know more about St Catherine:
Catherine Benincasa was born in 1347 in the ancient Italian city of Siena. An intelligent and cheerful child, she had a great love for God from an early age. At the age of 18 she decided to dedicate her life to God and entered the Dominican Order. Her conviction and great charity for all earned her the respect of many people, along with followers. Catherine had a great love for the Church which led her to play an active role in many affairs of the troubled Church and State, in pursuit of truth. Catherine's life was also marked by personal austerity and tender care for those in need. Catherine produced nearly four hundred letters on spiritual education, seeking for all the fire of God's love and unity amongst all people. Catherine died in Rome on 29 April 1461, at the young age of 33. She is one of just four female Doctors of the Church.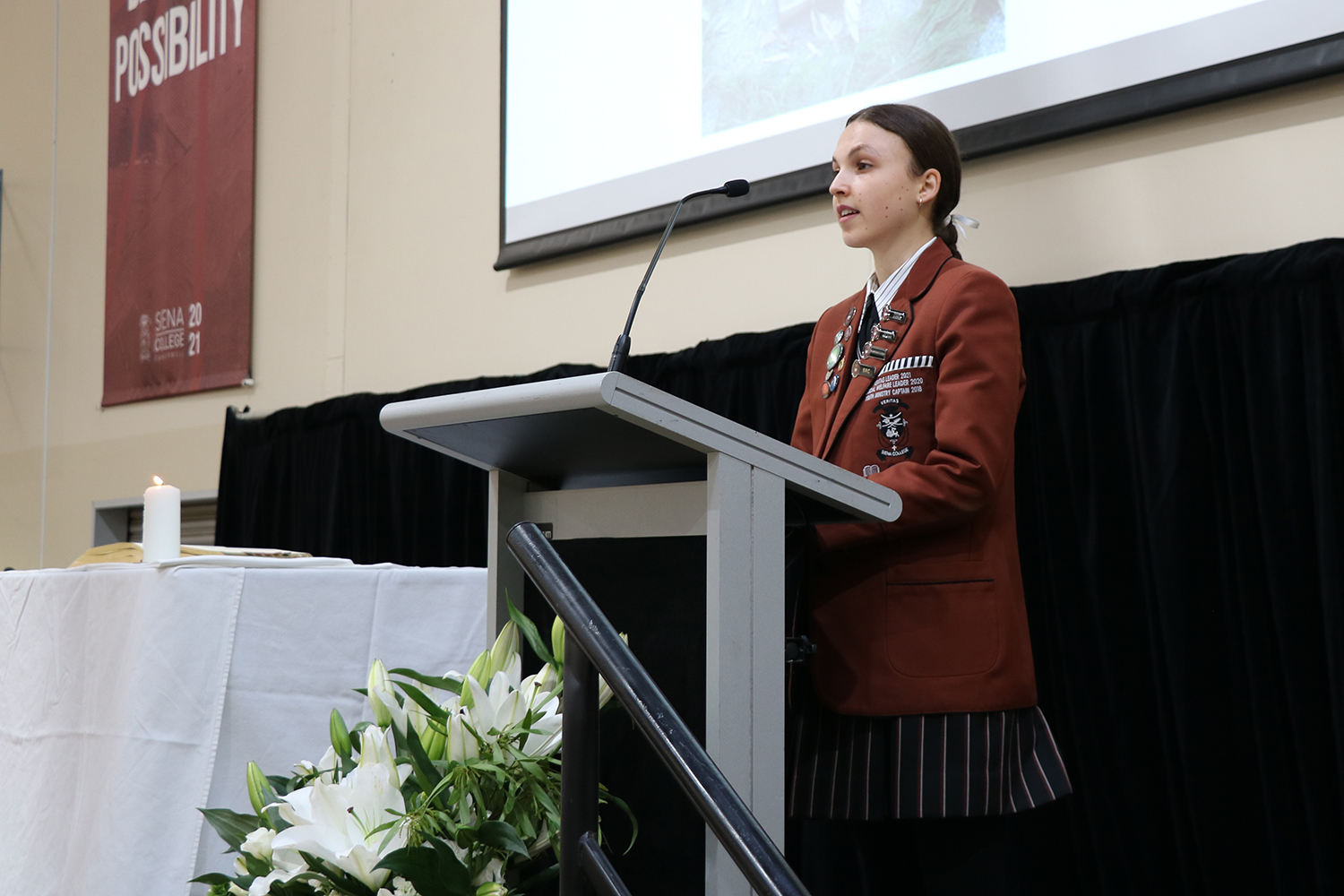 Night of Jazz
Congratulations to all students involved in a wonderful Night of Jazz evening last week. Such talent! We thank the Music Team, under the leadership of Director of Music, Kerryn McGillen who are steadfast in their commitment to supporting students in the Music program and for ensuring this opportunity for live performance opportunities, for the enjoyment of all.