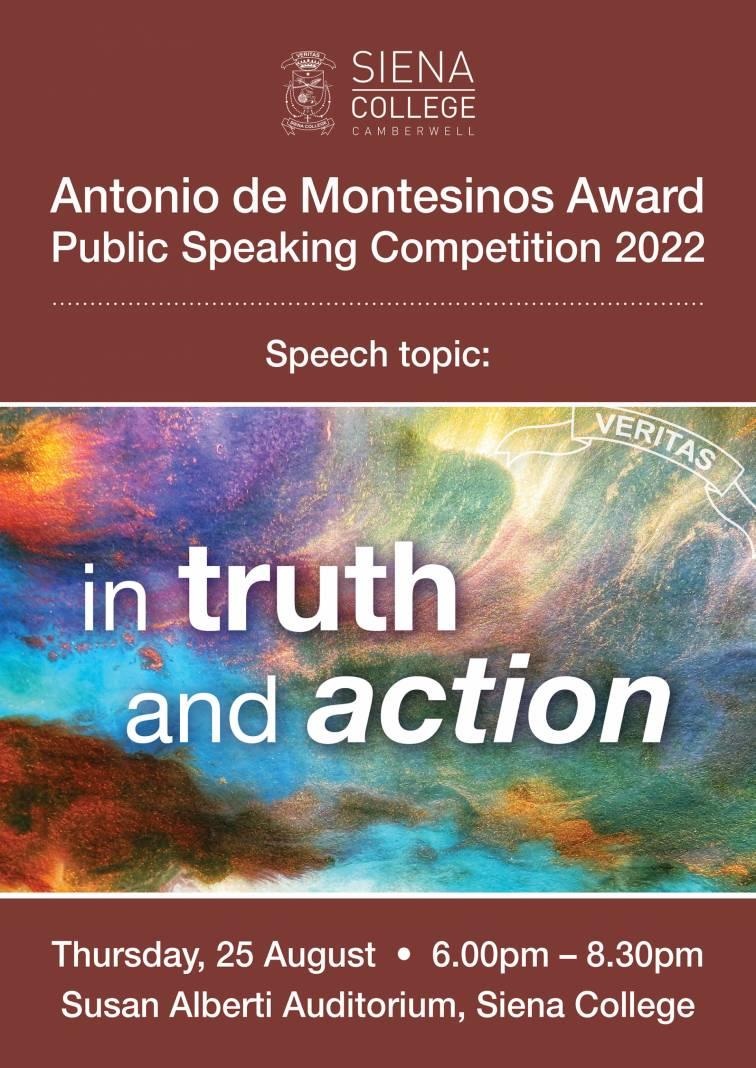 Some of our best public speakers from every year level and each House are competing for the prestigious Antonio de Montesinos Award next Thursday, 25 August from 6.00pm in the Susan Alberti Auditorium. Named after the intrepid and fearless 1500s Dominican friar and missionary, Antonio de Montesinos, this award immortalises his speaking prowess in small defenceless countries like what is now called the Dominican Republic, where he named and shamed leaders of the Spanish Empire and its treatment of indigenous peoples and indeed, influenced the whole New World.
We will welcome back to Siena College, our guest of honour adjudicator, Emilia Fuller (Class of 2014), who is now a producer and on-air contributor to Radio 3AW. Public Speaking Captain, Sasha Sahely, will be chairperson for the night and also interviewing Emilia on the night.
Congratulations to the following six students who will all speak on the topic, In Truth and Action and then attempt the same impromptu topic. Please come along and cheer them on as they battle for the Siena Public Speaking Champion bragging rights.
Year 7: Gabriella van Delden (Dianella)
Year 8: Steph Cullinan (Kurrajong)
Year 9: Alana Stravato (Waratah)
Year 10: Charlotte Lang (Kurrajong)
Year 11: Sophia Velasquez (Cassia)
Year 12: Helya Ezadi (Dianella)