In recent weeks we have experienced the joy of students and staff returning to the College and what a delight it has been. It has been pleasing to see students returning so eagerly to maximise their learning and opportunities over the remaining weeks of Term 4. We have been further delighted to see the appointment of students to Student Leadership roles in 2022; in these fine young women we will clearly be very well served next year. As a community we have also entered a period of prayer and practical support for our Year 12 students as they embark on their VCE Examinations. They too have returned from a short block of study very eager to sit these exams. Despite the challenges of their two years in VCE, they have shown great commitment to bringing effort and intellect to these final weeks in pursuit of academic success. We are very proud of their approach and very appreciative of the support of teachers and parents at this time.
In the last fortnight, students in junior year levels have engaged with a range of learning and cocurricular opportunities. Nine students in Year Nine took part in a three day World Youth Forum recently. At this forum, participants listened to past student Ruby Bourke who has worked as an OECD activist. We appreciate Michael Petrie's leadership in providing this opportunity for students to stretch their thinking and learn about matters of challenge and change. No doubt these students enjoyed engaging with students from around the world.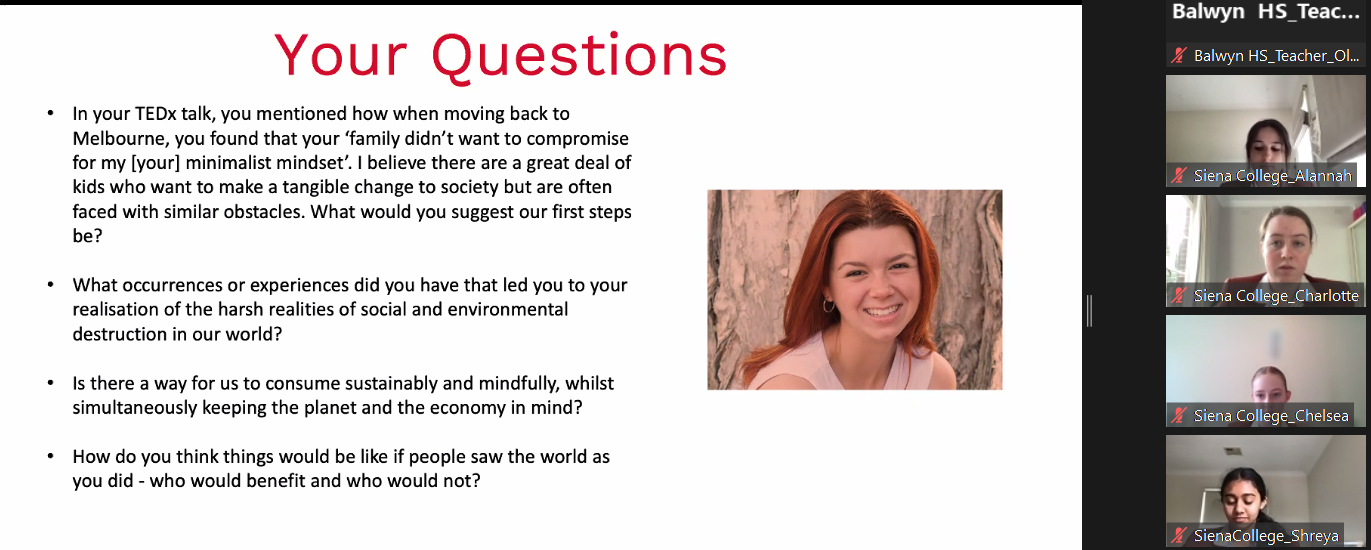 We have also had the pleasure of celebrating the joy of music and applauding students for their commitment to music over a difficult period. All instrumental staff and students who performed in the online Cabaret Night and Rising Stars concert are to be commended, with particular thanks to Daniel Sheehan and Kerryn McGillen for leading these events. No doubt live performances will be eagerly anticipated in 2022! Please follow this link to enjoy the Junior Choir's performance which is testament to the creativity and commitment of staff and students.