Our Year 8 students took part in a Medieval Day incursion recently. The purpose of the day was to provide students with an opportunity to extend their understanding of the Medieval era through a range of activities.

Students created their own heraldic shield containing a unique coat of arms that had to abide by Medieval rules. Working in groups, they constructed a Medieval town model, cathedral and two different types of castles. Students also had the opportunity to learn some Medieval dances from Lord Lorenzo and the significance of these dances to the different social classes.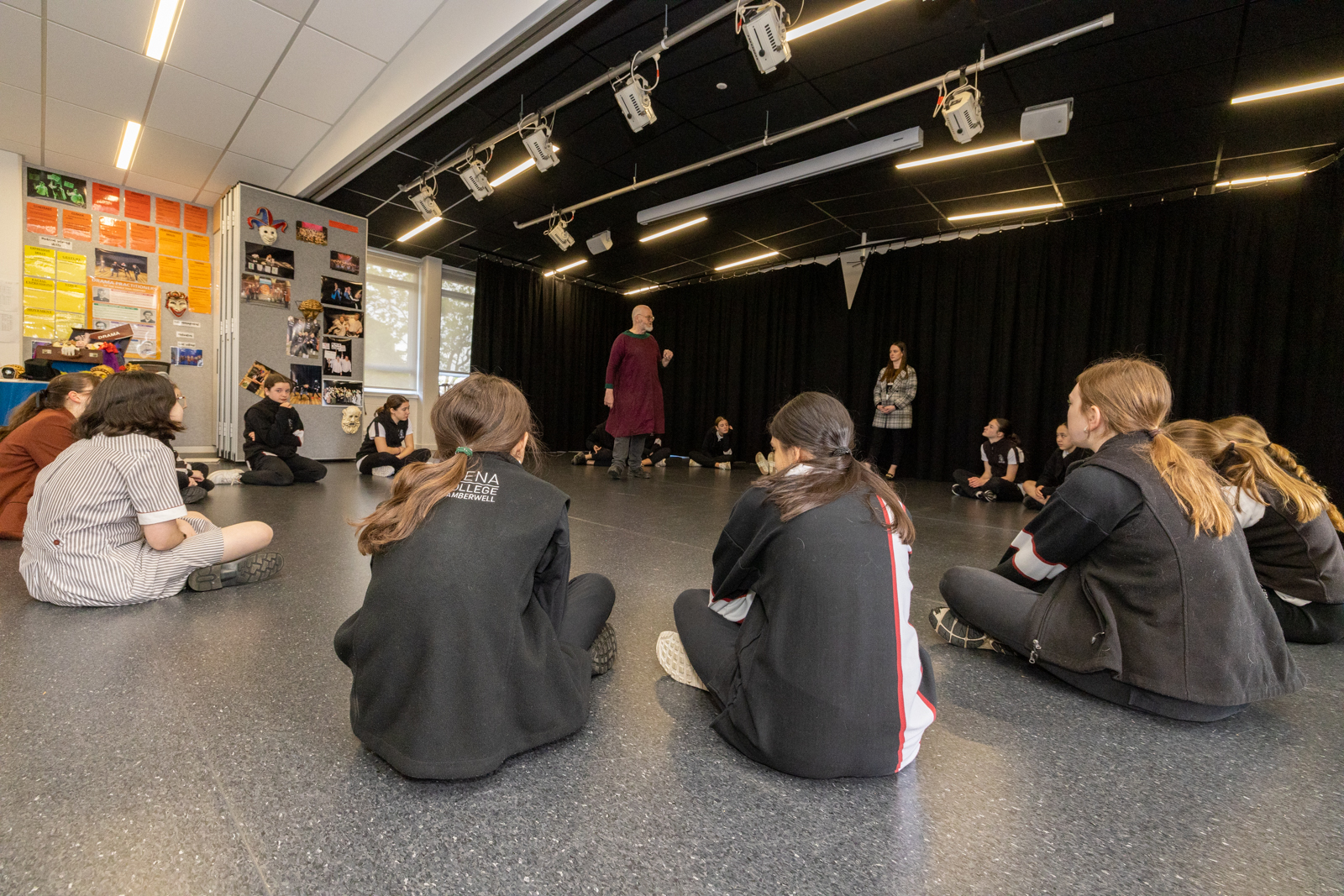 The other major highlight was having two knights in armour taking students through their paces in training to be a knight. This proved entertaining and exhausting as students had to master the art of holding a sword at shoulder height for more than a couple of minutes. They then had to carry both the sword and a shield simultaneously; some students recognised very quickly that they required a lot of upper body strength in order to become a knight! Students were also encouraged to use their swords in practice against a pell, a jousting tool similar in purpose to a boxing bag. We saw some extraordinary sword slashes showing considerable determination and effort!
Finally, it was time to try and fight the knights! A number of students managed to land a glancing blow or two on Lady Bronwyn and Lord David from Medieval Education. In the end, all succumbed to the knights' superior fighting abilities!
Overall, everyone had a very engaging and illuminating day!