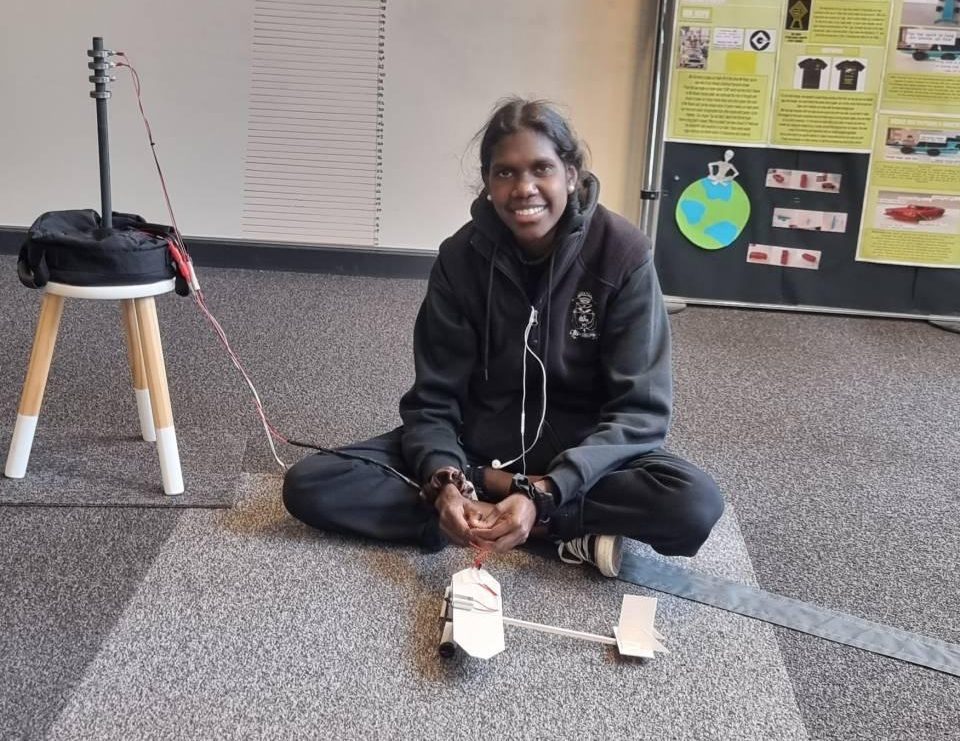 Earlier this week, Year 10/11 students, Debbie-Rose, Moni and Timikar, participated in a STEAM workshop. Each student constructed their own aeroplane out of balsa wood. They then wired up and glued on a small motor and landing gear. Next step was to attach each plane to a CTG (centrifugal thrust generator) which provided power to the plane so it could fly in circles, tethered to the CTG.


The students observed the speed and height of their planes, as well as the flight characteristics. Each student then modified their plane in some way – vertical or horizontal stabiliser (tail) length, wing aspect ratio or shape – and observed the change in flight behaviour, speed and height.
For Debbie-Rose who had made a flying car in her STEAM Science elective this semester, this workshop provided further extension on the concepts of how flight is created. Click here to learn more about our STEAM curriculum at Siena.