2023 College Captains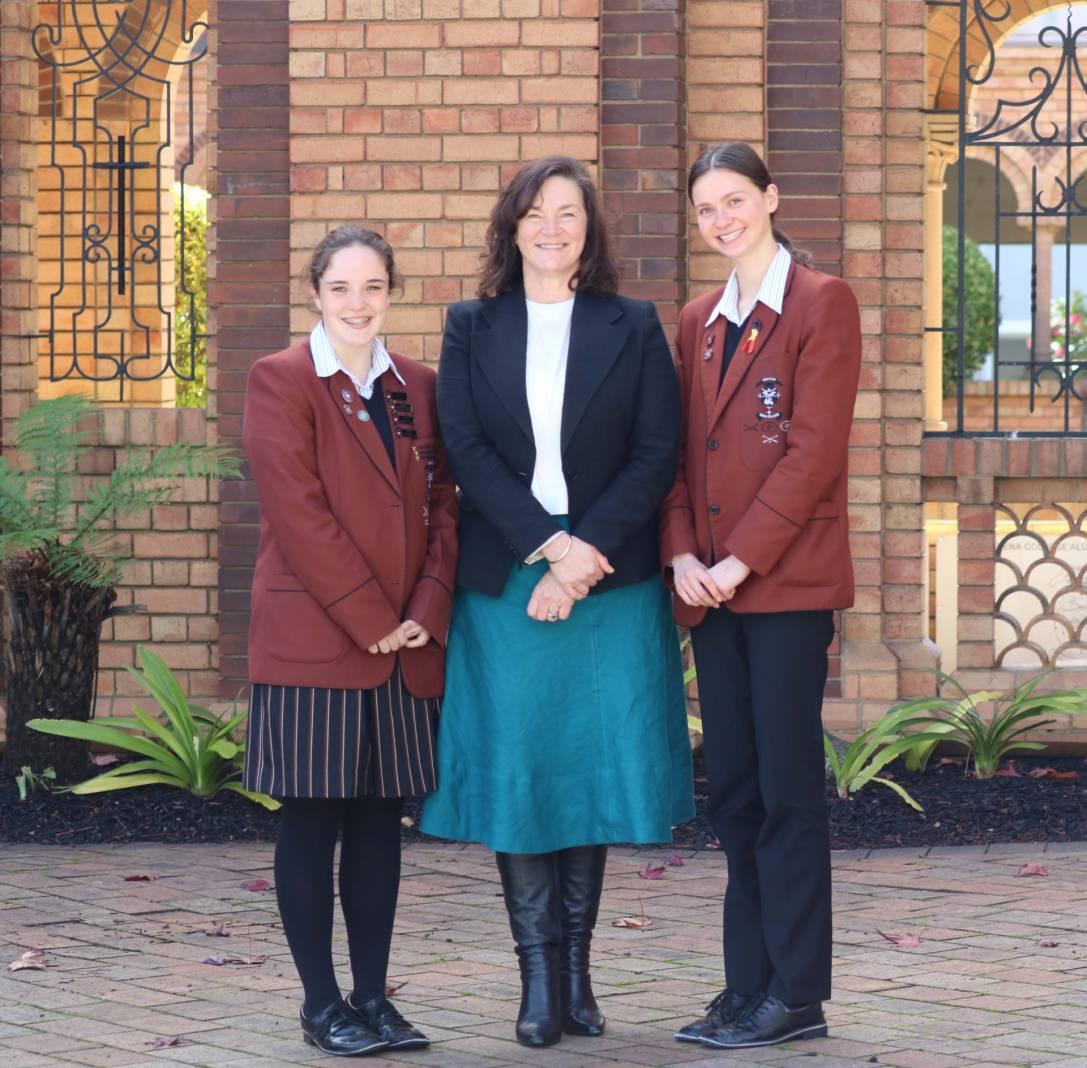 Congratulations to our recently appointed College Captains, Hannah R and Majella H. From an outstanding list of candidates, Majella and Hannah have been elected to lead the student body in 2023 and we are delighted for them.
Master Plan Update
We were disappointed with the recent VCAT determination regarding our Master Plan. Disappointed but not discouraged. In sharing our hopes and dreams for the ongoing upgrade of our facility, ultimately for student benefit, we are now asked to consider additional alterations. Our hopes and dreams remain intact! Current and future students of Siena, parents and staff, have demonstrated their support for the great educational offering of a Siena education. We will be steadfast in working through the process to ensure that our learning facility equips students with the best in contemporary learning spaces. Further updates will be provided to the community next term.

As Term 3 draws to a close, we acknowledge the many learning opportunities which students have engaged in over recent weeks: Debating and Public Speaking, Pillars Leadership program, Lake Mungo Immersion, STEAM excursions, GSV Finals, Aeroschools State Championships, Building Bridges Interfaith program, Year 10 Xavier Dance, Year 9 St Kevin's Play, Ruyton Model UN Convention, and the list goes on.
We recognise the importance of applying and extending the learning within classrooms in a broader context and extend thanks to staff who support these initiatives. Staff also welcomed the opportunity to discuss learning growth with parents and students recently. We encourage all students to reflect on these conversations, and to consider priorities with their learning in Term 4. We wish all students and staff a restful break, and wish all students undertaking a Unit 3/4 study all the very best as they undertake trial exams in the second week of the holidays.